Comments Off

on UA iSTEM Program
UA iSTEM Program
We welcomed a group of 3rd – 8th grade Pascua Yaqui students to the Sky School for a one-day exploration of the mountaintop. Each of the youth attended with a mentor as part of the UA iSTEM collaboration with Lawrence Intermediate School and Hohokam Middle School (see more about the program here).

Starting at Windy Point, the students got to see the change to pine forests as we travelled up to the Sky Center campus.  Many of the students, as well as accompanying family members, had never been to the top of Mt. Lemmon before, so the cool, crisp air and beautiful scenery was indeed a treat!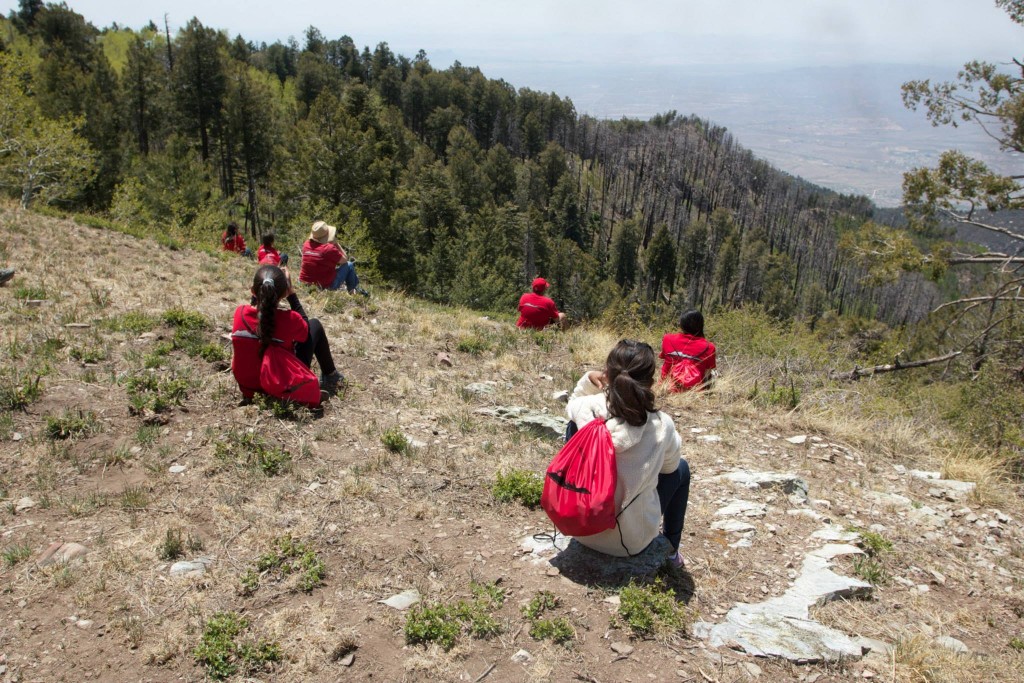 Participants got to know the mountaintop better through games like predator-prey, observations of various flora and fauna, and sense of place activities such as meeting a tree or plant.  As a special bonus, students got to do some daytime observing of the sun and learn how one of our research telescopes works.  The trip was short and sweet, but very memorable.