Comments Off

on Update from the Unrivaled Sky School Research Rovers
Update from the Unrivaled Sky School Research Rovers
Our initial question as we traveled up the mountain foreshadowed our more in depth research question that we will present tonight. As we ascended the Sky Island, we found the highest and lowest temperatures in trees and on the ground at several pull outs in order to shed light on why some animals (such as exothermic animals) are seen both on trees and the ground at the base of the mountain, but only on the ground at the top. 
Once at the summit, we took some time individually to brainstorm our ideas and questions about the surrounding environment, plant life, animal life, and abiotic factors like soil, temperature, and rock type. We were then challenged to transform a question into a testable hypothesis.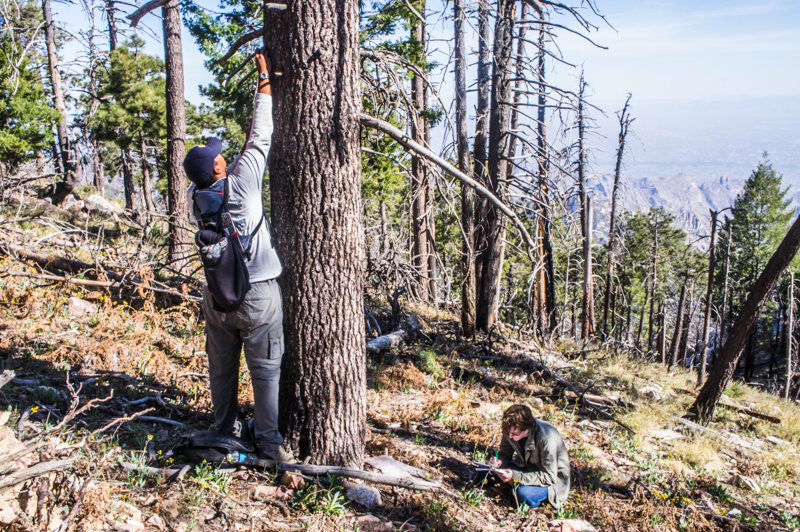 We are asking how temperature within trees varies, and how that affects where animals spend time. Temperature may affect the tree's photosynthesis, but it also affects the animals living in the tree. We are striving to reach the highest points in each tree, but are limited by our time and our tools. Regardless, we have some exciting results to present at tonight's Sky School Symposium.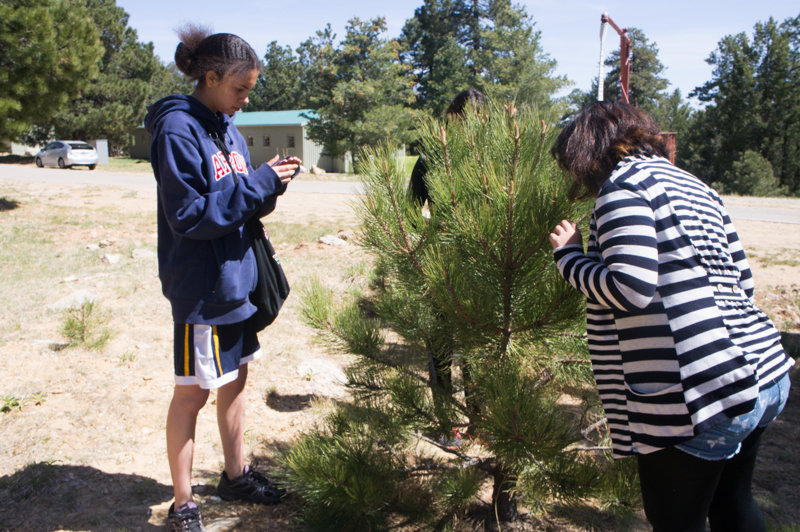 Our team continues to neither confirm nor deny any involvement in the annexation of defectors from other teams that earned us our acronym.