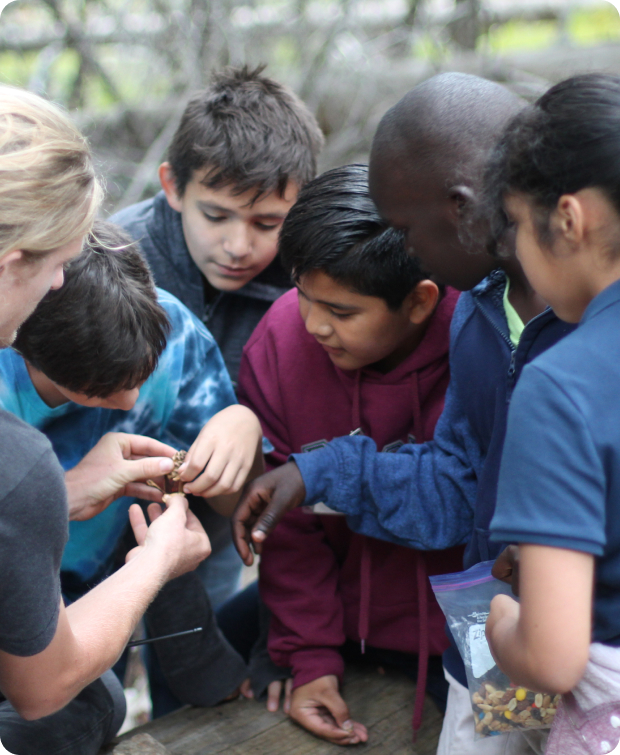 The 2021-2022 Research Apprenticeship program is a new college credit bearing program at the UA where high school aged youth are enrolled as non-degree seeking undergraduate students. While taking part in a class centered on an introduction to higher education (study at a college or university), students are provided an opportunity to engage in self-directed, hands-on experience conducting scientific research in local outdoor places. Each student will be paired with a University of Arizona (UA) undergraduate student mentor and a UA graduate student science advisor as they design and carry out an original field study, in an area of the students choosing. This is a valuable opportunity to gain experience in the scientific inquiry process, utilizing the unique environments of the Sonoran Desert.
This version of the program is generously supported by a private foundation and NASA Space Grant. It builds on best practices learned during a prior version of the program that was supported by The North Face's Explore Fund.
Learning how to develop and implement your own field-based scientific research project
Having access to equipment, transportation, and other resources to do authentic scientific research
Utilizing skills from a variety of science and engineering disciplines
Relating learning to the larger framework of science research and how it applies to your own life
Gaining confidence and skills in science and engineering to pursue higher education and STEM careers
Developing and maintain working relationships with UA scientists
Developing a better 'sense of place', the natural and cultural history, of the Tucson region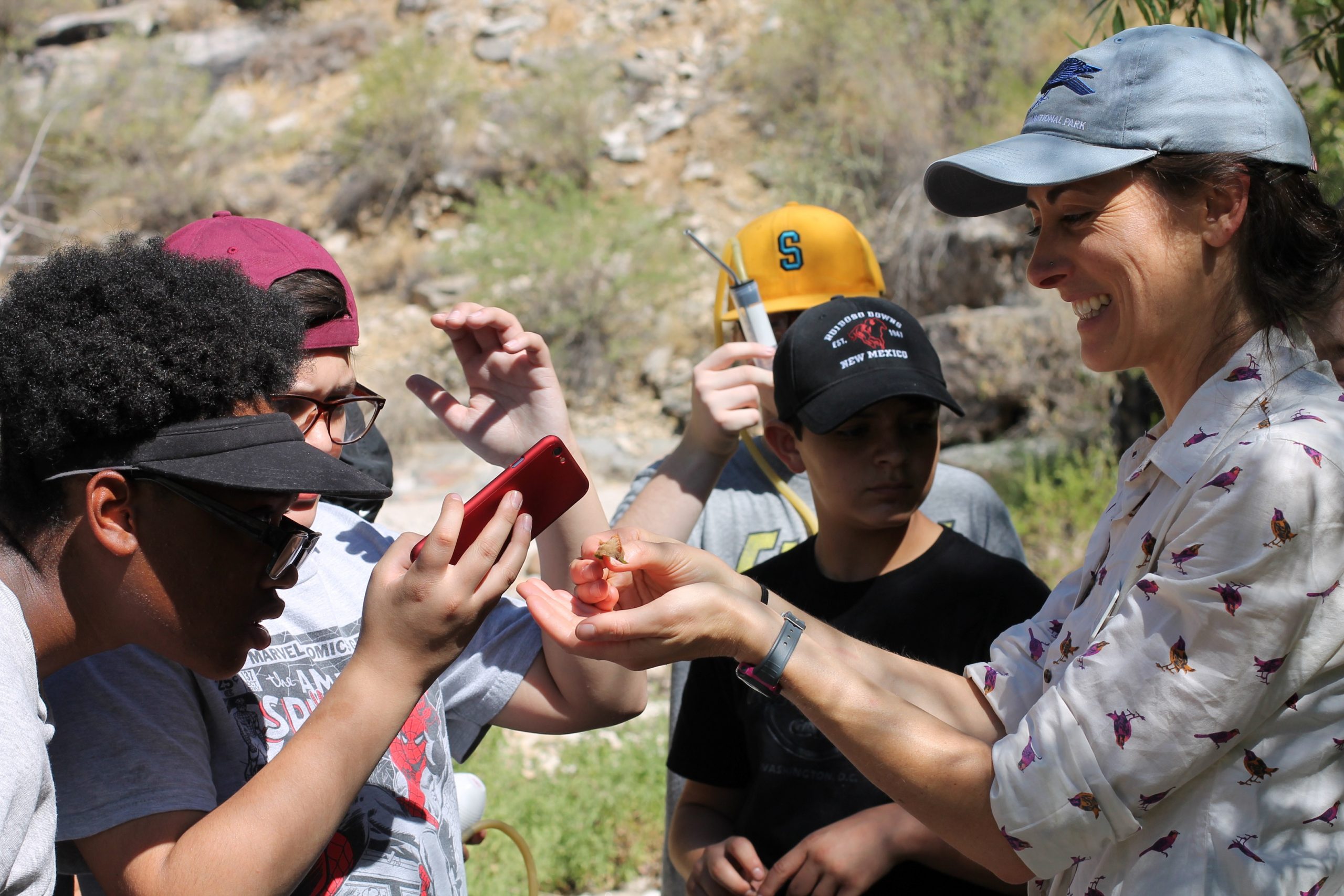 [The program] has been an amazing experience for me. Hanging out with college students and professors is awesome. I hope when I am a little older I will be as kind to kids as the mentors have been to me. The few months I have spent with U of A students on the U of A campus has already made me less anxious about leaving home for college, and made me understand I can study whatever I want." Pilar, 9th grade student at Tucson High Magnet School

[The program has] shown me that I can actually see something to the end and be proud of what I did. Being a part of it has helped me find motivation and the will to do things outside of the program when I couldn't find the motivation in anything else. I have made connections with people I normally wouldn't have made and those people have helped greatly be staying connected and a part of my life, by just simply wanting me to strive for what I don't think I can do." Richard, 12th grade student at Flowing Wells High School
Applications are not open to the general public. More information will be made available shortly.