For the 2022-23 academic year, UA Sky School will be offering several opportunities for instructor positions. The fellowships connect graduate students with K-12 students as research mentors and educators during residential or daytime educational programs. The fellowship is a unique opportunity to gain experience with science education and communication. Sky School staff will provide training for effective mentoring of students. Instructors will mentor groups of K-12 students on 1-4 day programs throughout the year at our Mt Lemmon campus and other field sites in the Santa Catalina Mountains and/or at local schoolyards in Tucson. We also offer an intensive yearlong mentoring experience in the Tucson area through a Research Apprenticeship program serving refugee youth and youth experiencing homelessness.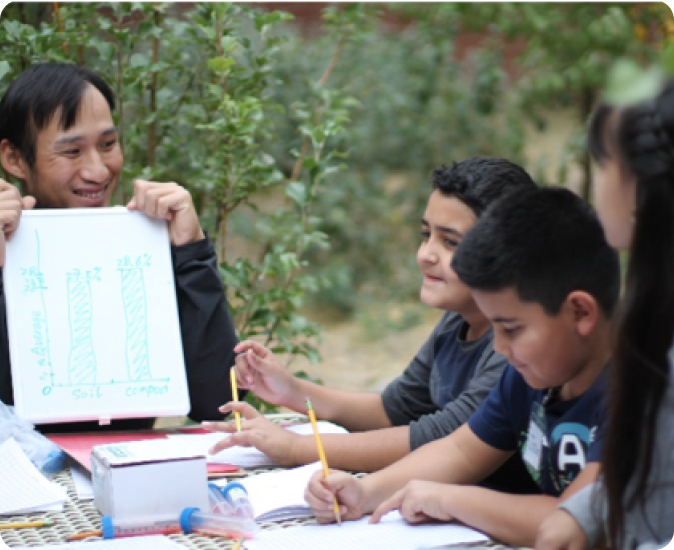 Programs include instruction on general themes relevant to sciences in the sky island region—ecology, geology, hydrology, environmental sciences, dendrochronology, soil science, astronomy, and cultural history—as well as opportunities for students to conduct inquiry projects on topics of their choice. Sky School leadership will provide feedback to instructors on improving their facilitation and teaching skills.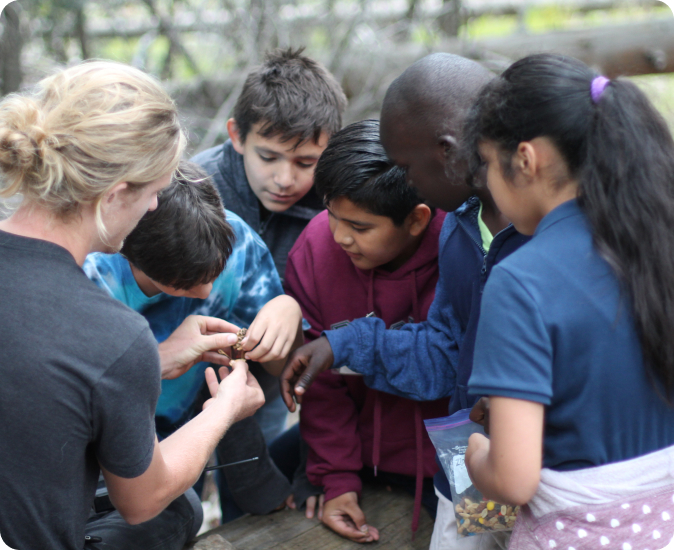 A variety of time commitments are available ranging from 10-20+ program days per year. Summit programs on Mt. Lemmon are from 1 to 4 days in length, occurring varying days Monday through Saturday, and concentrated between Sept.–Nov. and March–May. City programs in local schools are on Mondays and Fridays before 1 pm, in the months of October-March. For the Research Apprenticeship program, work will occur on weekends before 1 pm (probably Saturdays).
Instructors are provided a stipend for all Sky School activities (Summit and City inquiry programs, research apprenticeship program, science teacher professional development, staff training, open houses, special outreach events, etc.). Commitments available from 10 to 20+ days per year and stipends of up to $4500/year.
For UA instructors, these awards are considered financial aid by the institution, though they are not need-based. You are advised to contact the graduate college or a financial aid advisor if you have specific questions as to how a Sky School award may affect your overall account. Stipends amounts are based on a tiered system of time commitment to programs and are awarded by semester.
For ASU instructors, these awards are treated as hourly wage labor. Pay is slightly higher than at UA to reflect the travel costs between the Tempe/Phoenix area and Tucson.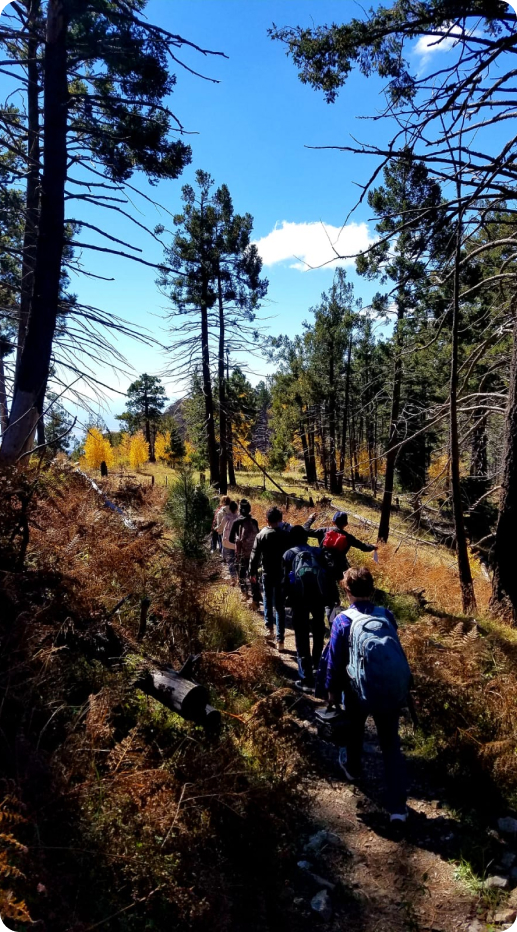 The instructor will lead lessons and mentor K-12 participants as they design, carry out, and present research projects during their program. Additionally, instructors may be asked to support Sky School outreach and development opportunities occasionally throughout the year. Successful instructors will also:
Pass background check and register fingerprints with UA Police Department
Commit to keeping First Aid/CPR training current
Assemble online resources and short pre-program reading lists for students
Contribute to development and writing of lesson plans and curricular resources
Attend mandatory training/development events on the UA campus as well as on Mt. Lemmon

We make strong efforts to build an inclusive and supportive social and professional community among our instructor team. Many of our past instructors have highlighted the strength of our community as one of the main benefits of joining the Sky School team. We hold regular social events and do our best to schedule them so that both UA and ASU staff can intermingle and build relationships.

We work hard to make our instructor positions accessible and welcoming to all. We encourage applicants of all backgrounds, parental statuses, or disability. We also typically carpool to schools or Mt. Lemmon so applicants do not need access to private car to work with us.
Applications will be primarily evaluated for the ability to communicate with and relate to participants. Also important is the ability to explain your own research to young people, from elementary to high school ages. A research connection to resources unique to the sky islands, specifically Mt. Lemmon, or the Sonoran Desert is helpful, but not necessary. Applicants in non-science majors are welcome if they can show significant experience with scientific inquiry and/or engineering design. Experience teaching or mentoring youth as well as experience in the outdoors are helpful, but not required. We strive to have our staff represent diverse backgrounds and research areas. Applicants early in their graduate programs are especially encouraged to apply to facilitate holding a multi-year fellowship with the Sky School.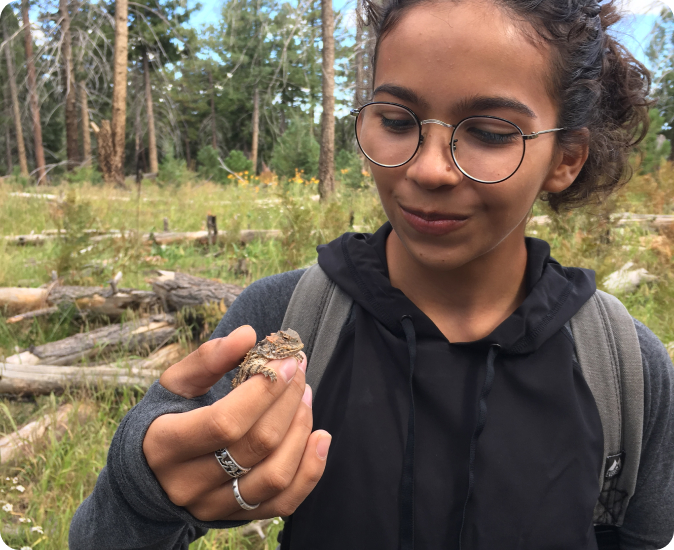 The dates and times of programs remain uncertain due to the COVID-19 pandemic. We anticipate that the majority (or all) regular programs will occur during spring 2022.
We currently anticipate that some school programs will involve overnight stays at our Mt Lemmon facility, but that we may pivot to more daytime or outdoor-only programs depending on prevailing public health guidance. We expect that all staff follow current UA and school district guidelines on safety when working with us, as well as any United States Forest Service COVID-specific guidelines.
Brief statement of interest, explaining your prior experience and qualifications, your desired personal outcomes for the fellowship, and your general availability (one page limit)
Brief description of your research interests written at a level appropriate to generate understanding and curiosity for a typical 8th grade student (one page limit)
Curriculum vitae, including any past educational, outdoor, or outreach activities relevant to this fellowship (two page limit)
Letter of support from your advisor (can be sent under separate cover)
Please contact us or any of our current graduate instructors with any questions if you are considering applying.
Applications for fellowships for the spring 2022 semester are due by February 18th.

Applications for the 2022-2023 academic year will be accepted on a rolling basis until May 1st 2022 interviews will begin on June 1st.
Please email application materials to uaskyschool@gmail.com. Interviews and hiring will be ongoing until all positions are filled, so please apply early! Interviews will be conducted over Zoom. Our first staff training will be held in August or September at our Mt. Lemmon campus.