Alan Strauss, Ph.D., Director

Alan is the director of the UA Science: Sky School and Mt. Lemmon Sky Center. He earned his doctorate from the University of Arizona's College of Education, and has over 17 years administrative experience and 10 years teaching experience at the university. He also has a strong background in outdoor education and recreation especially with persons with disabilities and at-risk youth.
Rebecca Lipson, Assistant director for education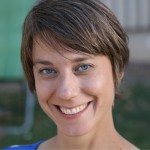 Rebecca is a current NOAA Climate Steward has taught 6-8th grade students for over 7 years as a general education science and math teacher and special education teacher in public schools.  With a B.A in biology from Gustavus Adolphus College, her passion and knowledge in the sciences has led her to become a skilled teacher in a range of scientific areas.  It is among her top goals to immerse students in the process of scientific discovery by providing genuine inquiry opportunities and field experiences.
Benjamin Blonder, Ph.D., Science advisor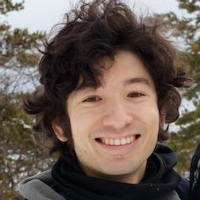 Benjamin received his doctorate in the Department of Ecology and Evolutionary Biology. He has a broad background in education and has previously led programs for other outdoor science programs. He taught middle school science in Tucson through a NSF GK-12 partnership and led trips for The Sierra Club's Inner City Outings group. He is also a research fellow at the Environmental Change Institute at the University of Oxford.
Sarah Corning, United States Forest Service Partner
Sarah serves as our partner and liaison from the Coronado National Forest and works with us on the Children's Forest Initiative. As a native Tucsonan, Sarah brings a deep commitment and enthusiasm to connecting regional youth to the National Forest in ways that will establish them as future stewards of our public lands. Prior to working for the United States Forest Service, Sarah worked for the Arizona State Parks as a Ranger at Catalina State Park on the north side of the Santa Catalina mountains.
---
Meet the 2016 – 2017 class of Sky School graduate instructors!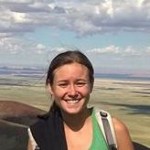 Rebecca Beadling
Ph.D. student – geosciences
beadling@email.arizona.edu
I am interested in understanding how the different components of Earth's climate system such as the ocean, atmosphere, and ecosystems interact with one another and how these interactions will evolve into the future as the Earth warms due to greenhouse gas emissions. In particular, I use climate models (gigantic computer simulations) as a tool for studying the future impacts of the melting of the Greenland Ice Sheet on a large scale ocean circulation in the Atlantic known as the Atlantic Meridional Overturning Circulation. These computer simulations provide me with an idea of what the Earth may be like 100 or 200 years from now!
Temperature and Precipitation
Monsoon
Hotter, Drier Climate Moves Up Sky Islands' Slopes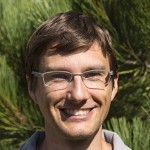 Joe Braasch
Ph.D. student – ecology and evolutionary biology
jbraasch@email.arizona.edu
I study patterns of adaptability in plant populations. Harsh conditions in the past may have similarly impacted species living together in the same area causing concurrent reductions in population size. This may limit the adaptability of an entire community by causing reductions in genetic diversity. This information, along with measurements of generation time and heritable variation (the degree to which a parent's trait, such as height, determines the trait of its offspring), can be implemented in simulation models to predict the response of the community to environmental change. Prior to beginning this project I studied insect ecology, but am enjoying my shift to plant research. I study ecology and evolution because ecological systems are gigantic games that have been played since the beginning of life. Just as some people are passionate about their favorite sports teams, I have plants I want to 'win,' and I root for their persistence in a challenging and dynamic environment wrought with competition.
First comes global warming then an evolutionary explosion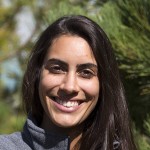 Noelle Espinosa
Ph.D. student – soil, water, and environmental sciences
noellee@email.arizona.edu
I am interested in soil microbes, soil organic material and the carbon cycle. Soil microbes decompose plant material (organic material), and through that process release carbon (from breaking down the organic material) into the atmosphere or into the soil which can store this the carbon. My research goal is to better understand how soil microbial activity contributes to carbon stored in soils in different ecosystems.
Keating Godfrey
rkeatinggodfrey@email.arizona.edu
Social insects such as termites, ants, and many species of bees and wasps are referred to as 'superorganisms' because they live in colonies and cannot survive as individuals. Colonies have one or a few reproductive members (queens) and many more workers who do no reproduce, but instead are focused on collecting resources to keep the colony alive and growing. Thus, while individuals cannot survive without the colony, the decisions made by individuals and communication among individuals is crucial to colony success. I am interested in how individuals make decisions based on information they gather and information provided by their nestmates. I study this questions in ants and focus on odor information, a primary mode of communication in ants. Ants use odors in their environment to identify food and navigate, and they release cocktails of odors to communicate with nestmates about food sources or dangers. I compare the behaviors and brain structures of different ant species to better understand how individuals process these kinds of odor information when making decisions.
Five Thousand Heads are Better Than One (BU Research News)
How do Insects Sense and Process Odors? (NY Times Science Q&A)
Conditional use of social and private information guides house-hunting ants (PLoS One)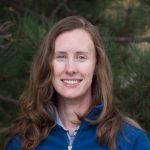 Kathryn Busby
Ph.D. student – entomology and insect science
mkbusby@email.arizona.edu
Insects are like tiny, perfectly designed, and inconceivably complex robots. Their evolution has resulted in elegant systems we humans could never fathom. Bees, in particular, have intricately evolved behaviors that enable them to serve crucial roles both in natural ecosystems and in ecosystem services that benefit humans. Namely, bees are our most important pollinators, and without pollinators, the majority of our flowering plants could not reproduce. Without bees, we humans would be left with a scarce portion of the variety of food types we enjoy, and the world would be devoid of some of its incredible beauty. That's why I study bees (specifically, carpenter bees), their pollination services, their behavior, and their species interactions.
Intimate Portraits of Bees
What You Should Know About The Drastic Decline Of Wild Bees
Naive Bees of the Northern Chihuahuan Desert Region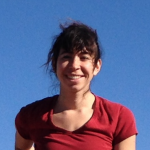 Chloe Fandel
M.Sc. student – hydrology and water resources
cfandel@email.arizona.edu
I study hydrology, specifically infiltration – how rainwater soaks into the soil to become groundwater. My current field site is a stream channel that has had small rock dams installed to try to catch more rainwater. I'm trying to measure whether these dams are increasing infiltration in the stream channel. I'm also interested in the social side of hydrology: What kind of scientific information is useful for people who aren't scientists? What makes people care about water and want to protect their water resources? My other interests include geology, making and reading maps, and drawing for scientific illustration.
Efforts to resuscitate rivers having limited success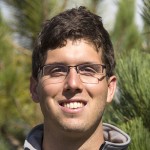 Anthony Garnello
M.Sc. student – ecology and evolutionary biology
ajgarnello@email.arizona.edu
Ever wonder how ecosystems respond to a changing climate? Breaking down entire ecosystem responses is as simple as following individual plants, and that's what my research is about. I study a field of science known as phenology, which is the timing of biological events in relation to climate. My field site is way up in the Arctic Circle, where I spend my summers setting up scientific cameras that watch how plants grow throughout the sunny summer season. I've learned botanical strategies to identifying plants, as well as a greater understanding of ecosystem dynamics. Here on Mt. Lemmon, I enjoy learning how plants and animals interact with each other, and how those interactions lead to the spatial patterns of life on the mountain.
Citizen science is making scientists of everyone
TedEd – Phenology
Cristina Francois
Ph.D. student – entomology and insect sciences
cfrancois@email.arizona.edu
I currently research the ecological costs and benefits of one species of moth having multiple colors of caterpillars- evolutionarily it is expensive to maintain, but ecologically it is extremely beneficial. I do this research on the caterpillar of the white-lined sphinx moth; the most wide spread moth in North American and one of Arizona's most popular caterpillars (for the massive emergences during monsoon season). Previous research has included biodiversity and community changes along the Mt. Lemmon elevational gradient. In general, I am excited about plants and bugs, and their interactions as well as biodiversity, biogeography and ecosystem networks.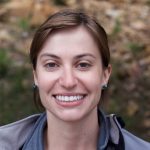 Shelby Rader
Ph.D. student – geosciences
shelbrader@email.arizona.edu
You're probably thinking "rocks…how boring", but geology is so much more than just rocks! Have you ever drank a milkshake? Ever worn makeup? Put on sunscreen or brushed your teeth? Then you have been affected by geology! I use geology and chemistry to understand how minerals and metals become concentrated in the rocks and what that tells us about the geologic history of the area. This helps us explore for new metals and prevent environmental degradation during mining.
The Geologic Origin of the Sonoran Desert
Geology of the Catalinas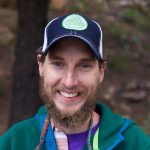 Garrett Smith
I study the experiences that humans have while recreating on publicly held landscapes in order to integrate this knowledge into public land management and policy-making decisions. I am interested in place attachment studies, which looks at the emotional bonds between and an individual and place. My research, on the other hand, is focused on wildlife species habitat and corridor modeling using Geographic Information Systems (GIS) in order to inform habitat restoration and species reintroduction efforts.
The perilous journey of Wyoming's migrating pronghorn
Tracking the antelope migration in western Wyoming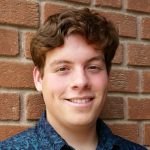 Josh Hoskinson
Ecology and evolutionary biology
jhoskinson@email.arizona.edu
I am interested in how apex predators (wolves, coyotes, bears, mountain lions, etc), and mesopredators (coyotes, foxes, rattlesnakes, etc), impact their environments and ecosystems and what happens when they are either removed or reintroduced into these environments and ecosystems. I am primarily interested in mammals, but I have interests with vertebrates in general (mammals, birds, reptiles, amphibians, and fish). I am also interested in environmental pollution and atmospheric science (weather and climate).
Instructor alumni

2015 – 2016
Samantha Anderson
Ph.D. student – ecology and evolutionary biology
Rebecca Beadling
Ph.D. student – geosciences
Joe Braasch
Ph.D. student – ecology and evolutionary biology
Cole Eskridge
Ph.D. student – entomology and insect sciences
Noelle Espinosa
Ph.D. student – soil, water, and environmental sciences
Chloe Fandel
M.Sc. student – hydrology and water resources
Anthony Garnello
M.Sc. student – ecology and evolutionary biology
Cristina Francois
Ph.D. student – entomology and insect sciences
Shelby Rader
Ph.D. student – geosciences
2014 – 2015
Moira Hough
Ph. D. student – Ecology and Evolutionary Biology
houghm@email.arizona.edu
Advisors: Scott Saleska & Virginia Rich
Fellowships: NSF GRF
Lab website: http://www.saleskalab.org/people/
Dr. Kirstin Neff
Groundwater hydrologist, NASA JPL
https://science.jpl.nasa.gov/people/Neff/
Dr. Phil Stokes
Executive director, Penn Dixie Paleontological & Outdoor Education Center
https://penndixie.org

Dr. Pacifica Sommers
Postdoctoral researcher, University of Colorado – Boulder
2015:
"Best in Show" for in General Videography, Institute of the Environment's "Eye on the Environment" photo and video contest
2014:
• EEB Departmental Service Award
• Galileo Circle Scholarship
2013:
• EEB Departmental Service Award
• NASA Space Grant Graduate Outreach Fellowship
• Honorable Mention for Emerging Public Policy Leader Award, American Institute of Biological Sciences
• Selected as mentor for Tindall Conservation Biology Internship
•2012:
• NASA Space Grant Graduate Outreach Fellowship
• Western National Parks Association Grant
2011:
• BioME GK-12 Teaching Fellowship
• Garden Club of America Award for Desert Studies
2010:
• Biosphere 2 Science and Society Fellowship
Gary Trubl
Ph. D. student – Department of Microbiology, Ohio State University
trubl.1@osu.edu
Adviser: Dr. Virginia Rich
My Website: http://openwetware.org/wiki/User:Gareth_Trubl
Graduate student representative for the Division of Earth and Ecosystems at DRI (Fall 2011- Spring 2013)
DRI Travel Award (2012)
UNR GSA Travel Award (2012)
DRI student representative and presenter at the Board of Regents meeting (2013)
UNR GSA's poster competition 3rd place (Spring 2012)
DRI poster competition 1st place (Fall 2012)
Great Lakes National Scholarship Program recipient (2013)
College of Agriculture, Biotechnology, and Natural Resource's Outstanding Graduate Student (2013)
Cristina Francois
Ph. D. student – Entomology and Insect Sciences
cfrancois@email.arizona.edu
Darin Kopp
Ph. D. student – School of Natural Resources and the Environment
darinkopp@gmail.com
Noelle Espinosa
Ph. D. student – Watershed management and eco-hydrology
noellee@email.arizona.edu
2012 – 2013
Benjamin Blonder (EEB – Brian Enquist) – received PhD 2014
Pacifica Sommers (EEB – Peter Chesson) – Space Grant fellow 2012 – 2014
Sarah Richman (EEB – Judie Bronstein) – Carson Scholar 2014-2015
Rebecca Lybrand (SWES – Craig Rasmussen) – NASA Space Grant fellow 2013 – 2014, received PhD 2014
Phil Stokes (GEOS – Karl Flessa, Kristin Gunckel) – Geosciences undergraduate advisor
Moira Hough (SWES/EEB – Virginia Rich, Scott Saleska) – NSF graduate research fellowship 2013-present
Kirstin Neff (HWR – Tom Meixner, Tom Maddock) – EPA STAR fellowship awarded 2012
2011-2012
Benjamin Blonder (EEB – Brian Enquist) – received PhD 2014
Pacifica Sommers (EEB – Peter Chesson) – NASA Space Grant fellow 2012 – 2014
Galen Holt (EEB – Peter Chesson) – received PhD 2014
Sarah Richman (EEB – Judie Bronstein) – Carson Scholar 2014-2015
Jesse Minor (SNRE)