Alan Strauss, Ph.D., Director

Alan is the director of the UA Science: Sky School and Mt. Lemmon Sky Center. He earned his doctorate from the University of Arizona's College of Education, and has over 17 years administrative experience and 10 years teaching experience at the university. He also has a strong background in outdoor education and recreation especially with persons with disabilities and at-risk youth.
Rebecca Lipson, Assistant director for education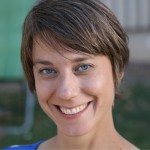 Rebecca is a current NOAA Climate Steward has taught 6-8th grade students for over 7 years as a general education science and math teacher and special education teacher in public schools.  With a B.A in biology from Gustavus Adolphus College, her passion and knowledge in the sciences has led her to become a skilled teacher in a range of scientific areas.  It is among her top goals to immerse students in the process of scientific discovery by providing genuine inquiry opportunities and field experiences.
Benjamin Blonder, Ph.D., Science advisor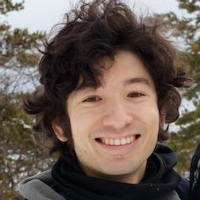 Benjamin received his doctorate in the Department of Ecology and Evolutionary Biology. He has a broad background in education and has previously led programs for other outdoor science programs. He taught middle school science in Tucson through a NSF GK-12 partnership and led trips for The Sierra Club's Inner City Outings group. He is also a research fellow at the Environmental Change Institute at the University of Oxford.
Sarah Corning, United States Forest Service Partner
Sarah serves as our partner and liaison from the Coronado National Forest and works with us on the Children's Forest Initiative. As a native Tucsonan, Sarah brings a deep commitment and enthusiasm to connecting regional youth to the National Forest in ways that will establish them as future stewards of our public lands. Prior to working for the United States Forest Service, Sarah worked for the Arizona State Parks as a Ranger at Catalina State Park on the north side of the Santa Catalina mountains.
---
Meet the 2016 – 2017 class of Sky School graduate instructors!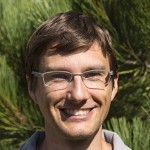 Joe Braasch
Ph.D. student – ecology and evolutionary biology
jbraasch@email.arizona.edu
I study patterns of adaptability in plant populations. Harsh conditions in the past may have similarly impacted species living together in the same area causing concurrent reductions in population size. This may limit the adaptability of an entire community by causing reductions in genetic diversity. This information, along with measurements of generation time and heritable variation (the degree to which a parent's trait, such as height, determines the trait of its offspring), can be implemented in simulation models to predict the response of the community to environmental change. Prior to beginning this project I studied insect ecology, but am enjoying my shift to plant research. I study ecology and evolution because ecological systems are gigantic games that have been played since the beginning of life. Just as some people are passionate about their favorite sports teams, I have plants I want to 'win,' and I root for their persistence in a challenging and dynamic environment wrought with competition.
First comes global warming then an evolutionary explosion
K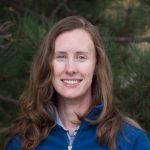 athryn Busby
Ph.D. student – entomology and insect science
mkbusby@email.arizona.edu
Insects are like tiny, perfectly designed, and inconceivably complex robots. Their evolution has resulted in elegant systems we humans will never completely fathom. Bees, in particular, have intricately evolved behaviors that enable them to serve crucial roles both in natural ecosystems and in providing ecosystem services that benefit humans. Namely, bees are our most important pollinators. Without pollinators, the majority of our flowering plants could not reproduce. Without bees, we humans would be left with a scarce portion of the variety of food types we enjoy, and the world would be devoid of some of its incredible beauty. A number of human-caused factors now threaten the livelihood of these important creatures. The first step in protecting something is to understand how it works. That's why I study bees (specifically, carpenter bees), their nesting, their behavior, and their species interactions.
7 Close-Up Pictures Reveal the Beauty of Bees
What You Should Know About The Drastic Decline Of Wild Bees
Native Bees of the Northern Chihuahuan Desert Region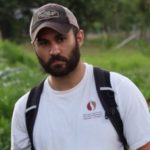 Austin Cruz
austincr@email.arizona.edu
I am interested in people, plants, and place—also known as "ethnobotany". To that end, I conduct research on the relationships (the "educational ecology") between students, families, schools, and the larger community within bio-diverse areas, such as tropical rain forests of Costa Rica where I previously worked, and such as the Sonoran desert. Specifically, I investigate how much of an educational and social impact biodiversity has on people from various backgrounds, and in turn how much those people affect biodiversity. Altogether, the questions I ask intersect both social and environmental needs and sustainability, and touch upon some of the most fundamental aspects of our lives today: from the food we eat and products we consume, the transportation we use, the size and influence of our social networks, and the various impacts of our environmental policies and management, for example.
The Environmental Consequences Of A Wall On The U.S.-Mexico Border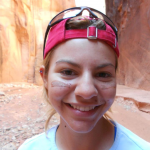 Kiana Diehl
kianalee@email.arizona.edu
I study evolutionary genetics and genome instability using mouse models. Mice are particularly interesting because they contain a region in their DNA that codes for salivary proteins that are used for mate selection. The last common ancestor of mice and rats had a small region of DNA that coded for these proteins, but since their divergence the mouse genome for this area has undergone an amazing amount of gene expansion. Currently, it is thought that the house mouse is undergoing speciation that is reflected in the DNA region coding for salivary proteins. By using mice models and studying this specific gene region, I can gain insight into how genes undergo evolution and what contributes to their instability.
An introduction to DNA, genes, and chromosomes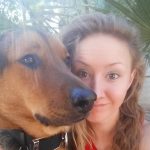 Alyssa Ellsworth
aellsworth@email.arizona.edu
Ph.D. student – chemistry
My research work has been to link small molecules together through easily reversible connections to create dynamic materials that will ideally respond to only a single desired stimulus. UV light is the desired stimulus I work with because it is a much more controlled and less invasive technique to initiate reactivity of molecules than the majority of chemical reactions. My project takes advantage of the specific light reactivity of molecules both naturally occurring (coumarins) and synthetically made (tetrazines) to influence material change in a controlled and noninvasive fashion. My hope for the future of my research is to create fully reusable plastics.

The Chemistry of Autumn Colors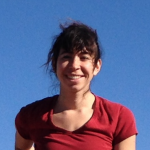 Chloe Fandel
M.Sc. student – hydrology and water resources
cfandel@email.arizona.edu
I study hydrology, specifically infiltration – how rainwater soaks into the soil to become groundwater. My current field site is a stream channel that has had small rock dams installed to try to catch more rainwater. I'm trying to measure whether these dams are increasing infiltration in the stream channel. I'm also interested in the social side of hydrology: What kind of scientific information is useful for people who aren't scientists? What makes people care about water and want to protect their water resources? My other interests include geology, making and reading maps, and drawing for scientific illustration.
Efforts to resuscitate rivers having limited success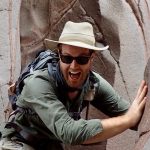 Brendan Fenerty
bfenerty@email.arizona.edu
From high mountain peaks to deep river valleys, Earth's landforms are sculpted by the flow of water, wind and ice. Understanding how landforms evolve in response to the complex interactions between earth surface processes, climate, and vegetation is critical to predicting how ongoing and future changes in climate and land-use will affect Earth's surface. My research focuses on the response of rivers in the Southwest and northwest Mexico to changes in vegetation, precipitation, and sea-level since the last Ice Age. I use radiocarbon dating and geologic mapping to determine what sediments deposited by ancient rivers can tell us about how rivers respond to regional and global climate change. This work is essential to developing sustainable land-use practices and mitigation strategies for hazards associated with river environments.

Global Warming and Fluvial Geomorphology
Cristina Francois
Ph.D. student – entomology and insect sciences
cfrancois@email.arizona.edu
I currently research the ecological costs and benefits of one species of moth having multiple colors of caterpillars- evolutionarily it is expensive to maintain, but ecologically it is extremely beneficial. I do this research on the caterpillar of the white-lined sphinx moth; the most wide spread moth in North American and one of Arizona's most popular caterpillars (for the massive emergences during monsoon season). Previous research has included biodiversity and community changes along the Mt. Lemmon elevational gradient. In general, I am excited about plants and bugs, and their interactions as well as biodiversity, biogeography and ecosystem networks.
Keating Godfrey
rkeatinggodfrey@email.arizona.edu
Social insects such as termites, ants, and many species of bees and wasps are referred to as 'superorganisms' because they live in colonies and cannot survive as individuals. Colonies have one or a few reproductive members (queens) and many more workers who do no reproduce, but instead are focused on collecting resources to keep the colony alive and growing. Thus, while individuals cannot survive without the colony, the decisions made by individuals and communication among individuals is crucial to colony success. I am interested in how individuals make decisions based on information they gather and information provided by their nestmates. I study this questions in ants and focus on odor information, a primary mode of communication in ants. Ants use odors in their environment to identify food and navigate, and they release cocktails of odors to communicate with nestmates about food sources or dangers. I compare the behaviors and brain structures of different ant species to better understand how individuals process these kinds of odor information when making decisions.
Five Thousand Heads are Better Than One (BU Research News)
How do Insects Sense and Process Odors? (NY Times Science Q&A)
Conditional use of social and private information guides house-hunting ants (PLoS One)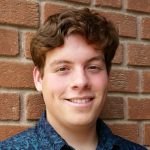 Josh Hoskinson
jhoskinson@email.arizona.edu
I am interested in how top predators (e.g. wolves, mountain lions) and mesopredators (e.g. coyotes, foxes, rattlesnakes) impact living and non-living aspects of their environments, and what happens when they are reintroduced or removed from these environments. I am primarily interested in mammals, but I have interests in the ecology of vertebrate species in general (i.e. mammals, birds, reptiles, amphibians, and fish). I am also interested in topics related to environmental pollution, environmental sustainability, and atmospheric science (e.g. weather and climate).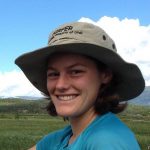 Moira Hough
Ph.D. student – soil, water, and environmental sciences
houghm@email.arizona.edu
I am broadly interested in understanding the role of organisms in moving energy and nutrients through ecosystems (this is called biogeochemistry), particularly in the context of global change. My doctoral research focuses on understanding how the carbon cycle changes in Arctic ecosystems as the climate warms. As these areas thaw, previously frozen carbon and nutrient pools are released. At the same time, changes in plant community composition alter carbon inputs from leaf litter and drive changes in microbial communities which control decomposition. I seek to understand how these changes in plant and microbial communities interact and how they control the amount of carbon stored in soils versus released as carbon dioxide and methane gas.
Energy Flow Through Ecosystems
Biogeochemical cycling in ecosystems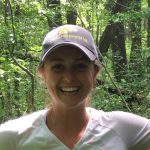 Jessie Pearl
jpearl@email.arizona.edu
Each day I get to travel back in time and explore what our ancient landscapes looked and felt like, thinking critically about past climates and extreme events. Hurricanes, storms, fire, floods, and droughts all leave behind clues across our landscape. As a geoscientist and dendrochronologist, it is my job to find these clues and piece together the story they tell. I use tree-rings, sediment cores, geomorphology, geochemistry, and computer models, to better understand how our Earth's climate has changed over the past 2000 years, and what we can expect for our future climate. I am fascinated by large storms and extreme weather of the past, and am passionate about discovering their impact on ecosystems and landforms!

The Secret of the Southwest Solved by Talkative Tree Rings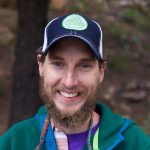 Garrett Smith
garrettsmith@email.arizona.edu
I study the experiences that humans have while recreating on publicly held landscapes in order to integrate this knowledge into public land management and policy-making decisions. I am interested in place attachment studies, which looks at the emotional bonds between and an individual and place. My research, on the other hand, is focused on wildlife species habitat and corridor modeling using Geographic Information Systems (GIS) in order to inform habitat restoration and species reintroduction efforts.
The perilous journey of Wyoming's migrating pronghorn
Tracking the antelope migration in western Wyoming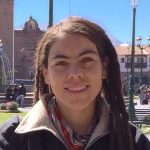 Karla Vargas
karlavargas@email.arizona.edu
My research interests are wildlife conservation, conservation genetics and genomics, and non-invasive genetic techniques. I'm broadly interested in applying genetic methods to problems in conservation biology, with an emphasis on vertebrate species. By preserving the genetic variability of the most threatened populations, we will secure their reproduction and long-term survival. My goal is to contribute to the protection of species, and help mitigate the steep decline of our biodiversity. My current project, "Phylogenomic analysis of Bobwhite quail in Southern Arizona and Mexico", focuses on reconstructing the evolutionary history of several subspecies of Northern Bobwhite (Colinus virginianus) on the basis of the analysis of their genomes to aid in the recovery efforts of the endangered Masked Bobwhite (Colinus virginianus ridgwayi) native to Southern Arizona and Sonora.

De-extinction and conservation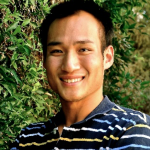 Yadi Wang
Ph.D. Student – Soil, Water and Environmental Science
simonwang@email.arizona.edu
I have heard watching plants grow is very boring. I say watching soil grow is even worse because it takes thousands of years to form. However, soil becomes more mysterious because of the extremely long forming processes. In my mind, studying soil evolution is comparable with piecing the puzzles together. To answer the question of how does soil evolve, climate condition (rain and temperature), biotic condition (plants and microbes), landscape position, geological formation and length of the soil forming process are all important factors. My goal is to understand at the very initial stage how soil is transformed from rock under the influences of all the above factors. Ultimately, I'd like to link the message between soil evolution and the entire ecosystem.
Instructor alumni
2016-2017
Rebecca Beadling
Joe Braasch
Kathryn Busby
Noelle Espinosa
Chloe Fandel
Cristina Francois – director, Appleton-Whittell Research Ranch of the National Audubon Society
Anthony Garnello
Keating Godfrey
Josh Hoskinson
Shelby Rader – postdoctoral researcher, U Mass – Amherst
Garrett Smith
2015 – 2016
Samantha Anderson
Ph.D. student – ecology and evolutionary biology
Rebecca Beadling
Ph.D. student – geosciences
Joe Braasch
Ph.D. student – ecology and evolutionary biology
Cole Eskridge
Ph.D. student – entomology and insect sciences
Noelle Espinosa
Ph.D. student – soil, water, and environmental sciences
Chloe Fandel
M.Sc. student – hydrology and water resources
Anthony Garnello
M.Sc. student – ecology and evolutionary biology
Cristina Francois
Ph.D. student – entomology and insect sciences
Shelby Rader
Ph.D. student – geosciences
2014 – 2015
Moira Hough
Ph. D. student – Ecology and Evolutionary Biology
houghm@email.arizona.edu
Advisors: Scott Saleska & Virginia Rich
Fellowships: NSF GRF
Lab website: http://www.saleskalab.org/people/
Dr. Kirstin Neff
Groundwater hydrologist, NASA JPL
https://science.jpl.nasa.gov/people/Neff/
Dr. Phil Stokes
Executive director, Penn Dixie Paleontological & Outdoor Education Center
https://penndixie.org

Dr. Pacifica Sommers
Postdoctoral researcher, University of Colorado – Boulder
2015:
"Best in Show" for in General Videography, Institute of the Environment's "Eye on the Environment" photo and video contest
2014:
• EEB Departmental Service Award
• Galileo Circle Scholarship
2013:
• EEB Departmental Service Award
• NASA Space Grant Graduate Outreach Fellowship
• Honorable Mention for Emerging Public Policy Leader Award, American Institute of Biological Sciences
• Selected as mentor for Tindall Conservation Biology Internship
•2012:
• NASA Space Grant Graduate Outreach Fellowship
• Western National Parks Association Grant
2011:
• BioME GK-12 Teaching Fellowship
• Garden Club of America Award for Desert Studies
2010:
• Biosphere 2 Science and Society Fellowship
Gary Trubl
Ph. D. student – Department of Microbiology, Ohio State University
trubl.1@osu.edu
Adviser: Dr. Virginia Rich
My Website: http://openwetware.org/wiki/User:Gareth_Trubl
Graduate student representative for the Division of Earth and Ecosystems at DRI (Fall 2011- Spring 2013)
DRI Travel Award (2012)
UNR GSA Travel Award (2012)
DRI student representative and presenter at the Board of Regents meeting (2013)
UNR GSA's poster competition 3rd place (Spring 2012)
DRI poster competition 1st place (Fall 2012)
Great Lakes National Scholarship Program recipient (2013)
College of Agriculture, Biotechnology, and Natural Resource's Outstanding Graduate Student (2013)
Cristina Francois
Ph. D. student – Entomology and Insect Sciences
cfrancois@email.arizona.edu
Darin Kopp
Ph. D. student – School of Natural Resources and the Environment
darinkopp@gmail.com
Noelle Espinosa
Ph. D. student – Watershed management and eco-hydrology
noellee@email.arizona.edu
2012 – 2013
Benjamin Blonder (EEB – Brian Enquist) – received PhD 2014
Pacifica Sommers (EEB – Peter Chesson) – Space Grant fellow 2012 – 2014
Sarah Richman (EEB – Judie Bronstein) – Carson Scholar 2014-2015
Rebecca Lybrand (SWES – Craig Rasmussen) – NASA Space Grant fellow 2013 – 2014, received PhD 2014
Phil Stokes (GEOS – Karl Flessa, Kristin Gunckel) – Geosciences undergraduate advisor
Moira Hough (SWES/EEB – Virginia Rich, Scott Saleska) – NSF graduate research fellowship 2013-present
Kirstin Neff (HWR – Tom Meixner, Tom Maddock) – EPA STAR fellowship awarded 2012
2011-2012
Benjamin Blonder (EEB – Brian Enquist) – received PhD 2014
Pacifica Sommers (EEB – Peter Chesson) – NASA Space Grant fellow 2012 – 2014
Galen Holt (EEB – Peter Chesson) – received PhD 2014
Sarah Richman (EEB – Judie Bronstein) – Carson Scholar 2014-2015
Jesse Minor (SNRE)